---
Your support means the world to us

Choose how you support Queensland Ballet via our initiatives, focusing on areas like training, facilities, community, artistic programs and more.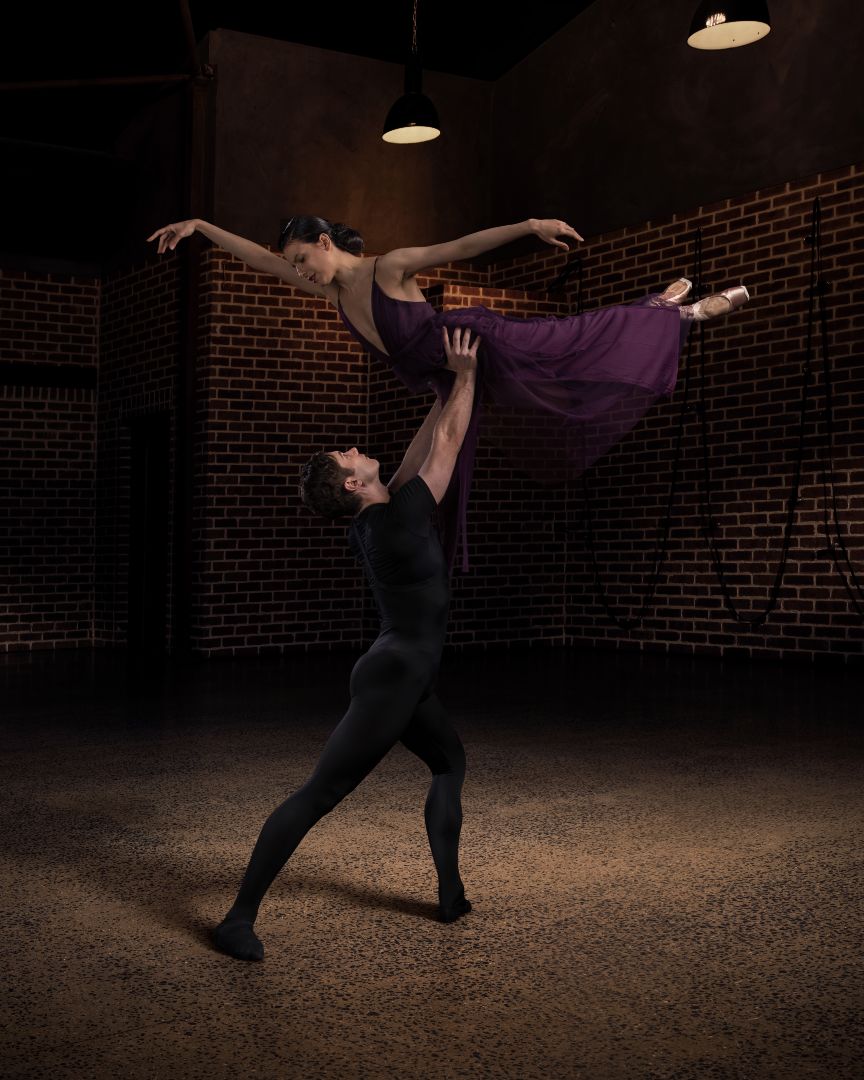 Thank you for sharing our belief that art can lift the spirits of humanity, connect people, inspire young minds and give us hope for a great and bright future.
#Your gift to us makes an impact
More than ever, our world needs hope, beauty and aspiration.
---
Supporting Queensland Ballet allows multiple ways for you to impact arts and dancers throughout Queensland. You may choose to direct your support to any of our artistic endeavours, Academy dancer training, education or community initiatives, or allow us to use your gift where it is needed most.
Philanthropic gifts have:
equipped company dancers with the essential tools of their trade through our Pointe Shoe Appeal

Impacted young people in the community by making ballet more accessible through school matinees, school workshops, regional school tours, and teacher development tools

Supported ballet stars of the future with the Jette Parker Young Artist Program

Made ballet training more affordable for students via Queensland Ballet Academy scholarships

Brought you world-class ballets to enjoy, allowing us to commission new ballets from around the world each year

Provided opportunities for dancers to perform interstate and overseas, expanding their own professional development

Allowed the creation of world-class office and studio spaces at Thomas Dixon Centre
*Queensland Ballet is a registered deductible gift recipient, so all donations above $2 are tax deductible for donors.
Support Queensland Ballet
Pointe Shoes are a vital piece in a dancers' toolkit, with Queensland Ballet going through up to 5000 pairs of shoes per year.

Find out more about Pointe Shoes and how you can gift a pair for a dancer.
#Making a donation
There are many ways to show your support of Queensland Ballet and our artform, and to share your vision with your community.
---
Simply follow the prompts to make a secure donation online. A tax receipt will be emailed to your selected address.
If you'd like to discuss other donation options or have any questions, please contact our Foundation team at +61 7 3013 6666 or email us.
Thank you
However you choose to support Queensland Ballet, we thank you whole-heartedly for your care and shared purpose.
Queensland Ballet is driven by a vision to connect more people to the arts. Read about how our initiatives are bringing us closer to achieving this vision.
We are proud to partner with a portfolio of leading national and international companies who share our vision for the arts.
Our supporters are the backbone of the Company, and we gratefully acknowledge everyone who has contributed.