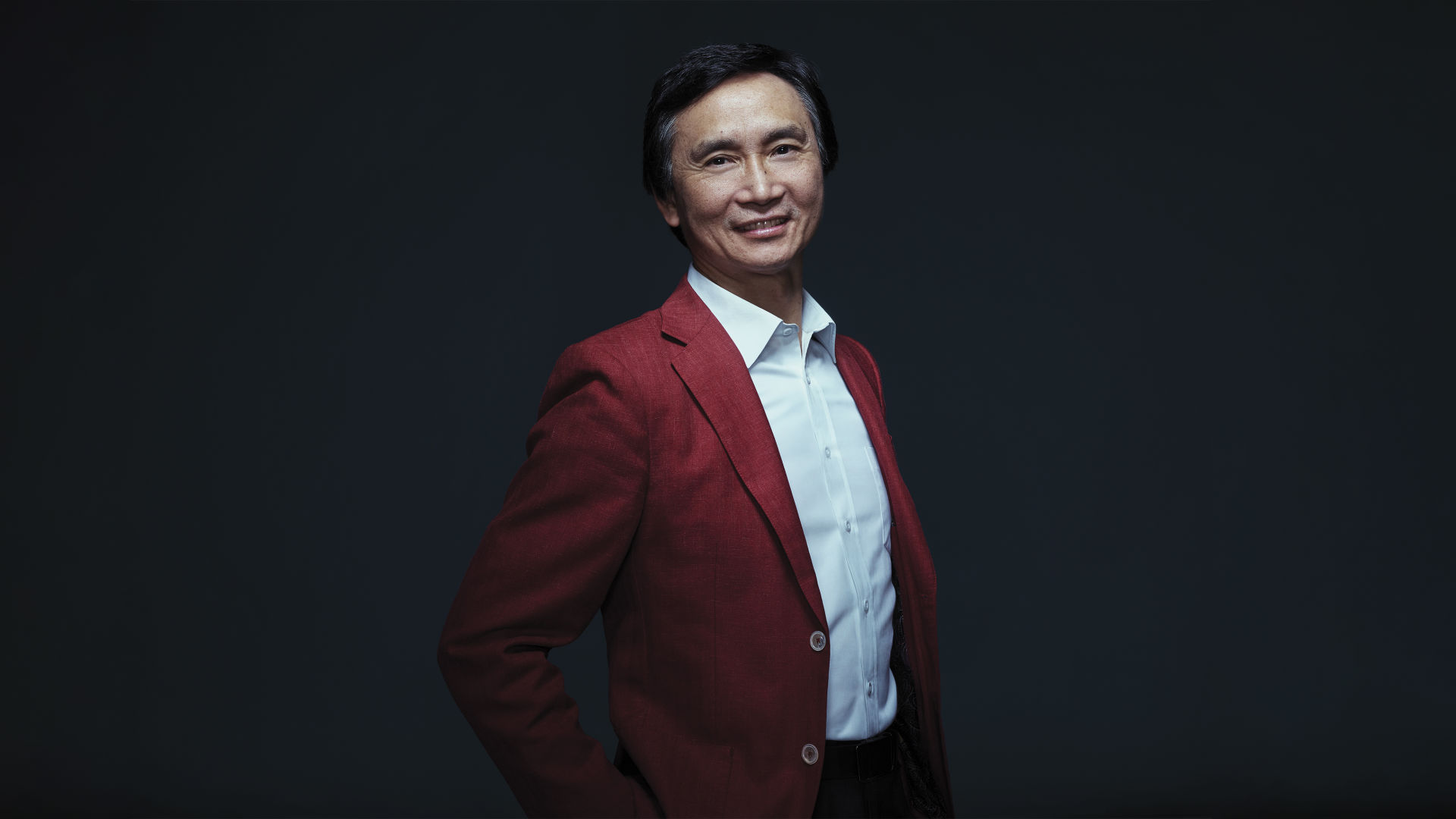 ---
Celebrating 10 years of Li Cunxin AO
Every step an iconic story
In 2013, Li Cunxin arrived at Queensland Ballet studios in Brisbane filled with dreams, drive, and an ambition to make an extraordinary impact.

What followed was just that: 10 years of growth, stunning productions, and expansions into education, community, and regional spheres that have changed the lives and aspirations of many.

Devoted to artistic excellence, his international reputation alongside a remarkable skill set and intense passion for the artform elevated Queensland Ballet to new heights and firmly placed the Company on the world stage. From standardising live orchestras at mainstage performances to securing grand-scale Sir Kenneth MacMillan productions and new building endeavours, Li's effect on Queensland Ballet has been monumental. Take a tour through his decade of directorship below.
#Celebrate with us
Celebrate 10 years of big dreams and ambitious growth with Season 2022. This iconic season highlights the depth of talent amongst Queensland Ballet's world-class dancers, Academy students, and production, wardrobe, artistic and business teams, all who collaborate each day to produce and spread the magic of ballet.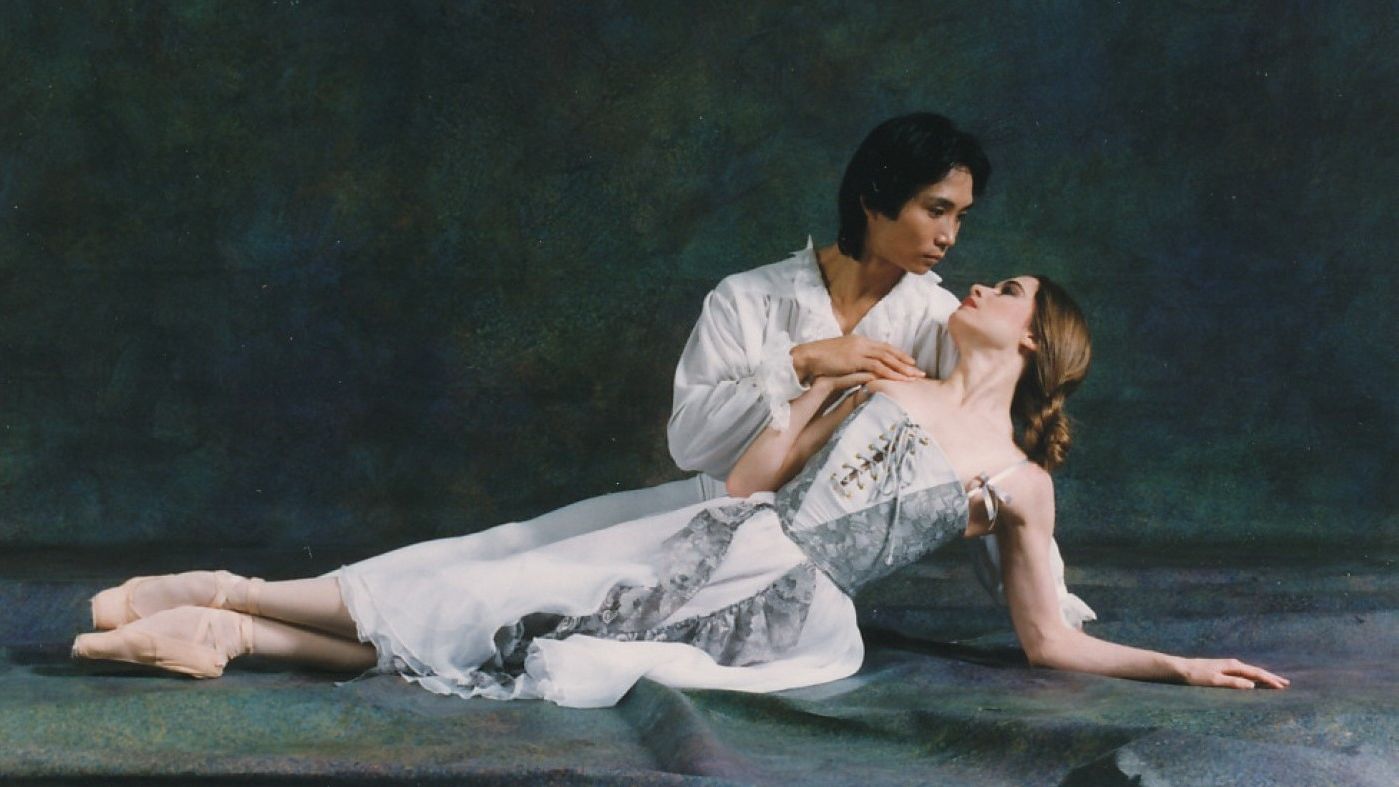 Former Houston Ballet Principals Li Cunxin as Des Grieux and Janie Parker as Manon in Sir Kenneth MacMillan's Manon. Photo by Jann Whaley (1994). Courtesy of Houston Ballet.
#Queensland Ballet cements its place in the global dance community with Sir Kenneth MacMillan's Manon
"Some say Manon is one of the most dramatic ballets of all time. Certainly it has been one of my favourites. I cannot tell you how truly gratifying it is, to be staging a ballet of this calibre here in Brisbane, with Queensland Ballet."

​- Li Cunxin AO
As the first curatorial choreographer in the company's 52-year history, Li joined with high hopes, a vision to grow the number of dancers to allow the Company to perform any ballet without restriction, to attract the best choreographers and lead a company of international standing.

Under Li's directorship, the Company has enjoyed stellar success, attracting national and international audiences and respect among the global dance community.
A shining example of Li's artistic impact on Queensland Ballet is being granted the rights to perform some of renowned choreographer Sir Kenneth MacMillan's most iconic works. Created primarily for The Royal Ballet, Sir Kenneth MacMillan's works can only be performed with permission from his widow Deborah, Lady MacMillan. Queensland Ballet is one of only a small number of companies internationally who have been granted this honour.
For Season 2022, Li and Queensland Ballet are proud to have achieved the recognition required to perform MacMillan's Manon in an exclusive season for Brisbane.
Also a special personal moment for Li, who first performed Manon in 1994 with The Houston Ballet, then in 1996 with The Australian Ballet. Li will return to the stage this year to take on one of the main male roles alongside his wife Mary, who will be playing Madame.
"I will be fulfilling my dream to have performed all three of the main males in Manon as I make a return to the stage as Monsieur GM." - Li Cunxin AO
This will be a true display of physical ballet excellence, and a story that will grip you from the start. Don't miss Manon - one for dance, art and music lovers alike.
Get tickets
#10 years at a glance
Take a look at some of the highlights from Li's 10 years of magic at Queensland Ballet
---
2013
A vision to create momentum
· All Brisbane performances sold out
· Tripled season ticket sales
· 160% rise in philanthropy and sponsorships from 2012
· Established Ben Steveon's The Nutcracker as an annual Christmas tradition, a ritual embraced by world-leading ballet companies across the globe
· Established live orchestral music for all full-length ballets through major philanthropic efforts
2014
Rising to the challenge
· Launched the Jette Parker Young Artist Program enabled by Jette and Alan Parker through the Oak Foundation
· Queensland Ballet presents the Australian première of Sir Kenneth MacMillan's Romeo & Juliet. Only a small number of companies around the world have been granted permission by Lady Deborah MacMillan

"It was my dream to see Queensland Ballet perform a work by the late, great Sir Kenneth MacMillan. I am so very grateful to Lady Deborah MacMillan for having trusted the Company to do justice to one of his most spectacular works, Romeo & Juliet."
2015
Enriching lives through ballet
· First Queensland Ballet tour to London

"There are moments of great pride as I look over the last three years. One such moment was when the curtain went up on Peter Schaufuss' La Sylphide at the historic Coliseum Theatre. Over seven performances our dancers made their mark upon the world stage. The tour was an unforgettable experience for us all, including the enthusiastic group of supporters who were able to join us."

· Greg Horsman's The Sleeping Beauty breaks Queensland Ballet box office records
2016
The golden age for Queensland Ballet
· Queensland Ballet rebrands its training programs and establishes the Queensland Ballet Academy with Christian Tátchev as Academy Director, recognising the extent of the Company's commitment to nurturing young talent and training excellent. The strength of the program reflected in the growth of enrolments
· Queensland Ballet presents Midsummer Night's Dream - a co-production with Royal New Zealand Ballet renowned choreographer Liam Scarlett
· Derek Deane's Strictly Gershwin becomes the Company's highest selling production to date
2017
A year of love stories
· Swan Lake smashes the previous box office record set and becomes the highest box office record ever achieved for a single production
· Li returns to the stage for The Nutcracker – his first appearance for 18 years since his retirement

"Eighteen years after retiring from the stage meant a lot of work to get back to performance fitness - mentally and physically. I think the most enduring impact of this return to the stage for me was a renewed appreciation and respect for our dancers and what they do every day."
Every ballet starts with a dream
· November was a milestone moment for Queensland Ballet that saw the Company stage productions simultaneously in two countries, speaking volumes about the growth in size, capability and talent. On the same night in November, we opened both A Midsummer Night's Dream in Shanghai and the contemporary season of Bespoke at home in Brisbane.
We are bold in our vision
· New world-class Queensland Ballet Academy facility begins construction at Kelvin Grove State College
· Inaugural Giving Day results in more than $2.17 million raised, used to fit out the Academy with ballet barres, pianos, sound equipment, physio and Pilates equipment, and other apparatus the young dancers required
· Reinforced commitment to programming new Australian works, including children's ballet The Little Green Road to Fairyland by Paul Boyd, co-produced with Queensland Music Festival
· Queensland Ballet presents Sir Kenneth MacMillan's Romeo & Juliet
A year of memories
· Following the postponement of Season 2020 due to the global COVID-19 pandemic, Queensland Ballet launched 60 dancers: 60 stories
· The project raises more than $1 million to 'Keep the Magic Alive' while the Company is unable to perform due to pandemic restrictions
· New state-of-the-art Queensland Ballet Academy facility opens its doors with an official ceremony attended by Education Minister and McConnel MP Grace Grace, the Governor of Queensland, and Kelvin Grove State College Executive Principal Llew Paulger
A triumphant return to the stage
· Queensland Ballet returns to the stage to audience and critical acclaim with the 60th Anniversary Gala, after the postponement of Season 2020 to 2021
· Li announces plans for the new Roy and Nola Thompson Production Centre on the Gold Coast, after purchasing land at Yatala thanks to a generous donation from the philanthropists
· Queensland Ballet signs two-year partnership with Home Of The Arts (HOTA), further cementing a presence on the Gold Coast
· The redeveloped heritage building, the Thomas Dixon Centre, set to open mid-2022, becoming Brisbane's new cultural hub; the home of Queensland Ballet; and the first performing arts building in the world to be WELL-accredited

"I think what motivates me on a daily basis is not conforming to mediocrity. It's easy to say well, I've done it, I've done more than other people, I can stop now. But I just think life is too short, and I'd like to make as much of a contribution as I possibly can in my lifetime."
Li and the passionate artistic and business teams at Queensland Ballet have achieved so much over the last 10 years. With an inspired vision and bold targets, the Company continues to seek and achieve greatness. With many ups and downs (COVID included), Queensland Ballet has navigated new territory and continued to forge relationships with those near and far.
Sincere thanks to the Queensland Government, Corporate Partners and Members, Donors and Visionaries, who enable the Company to perform incredible works, support the next generation of artists and share ballet with as many people as possible.
With a new journey at the Thomas Dixon Centre about to begin, and big ideas for the future, there's still more to be done.
"Days are not long enough, so much to learn – and share – and achieve." - Li Cunxin AO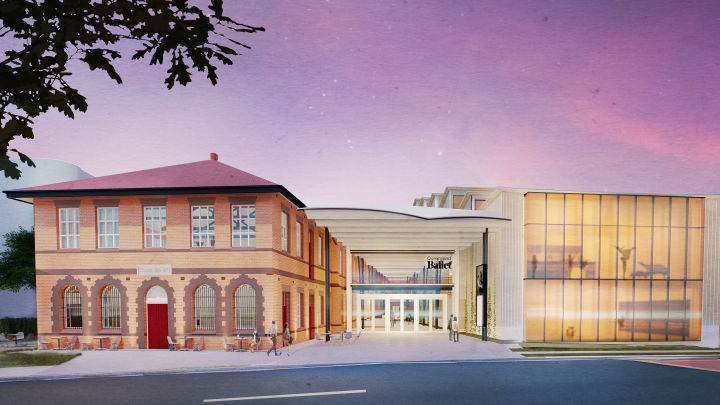 In 2022 we will be opening the redeveloped Thomas Dixon Centre — our headquarters and home to our artists and arts workers. With community spaces, dance studios, and a state of the art theatre, we still need your help in building the magic at Thomas Dixon Centre.

"The redevelopment of this historic building is a truly transformational moment for the arts in Brisbane. More than an incredible home for Queensland Ballet, the new Thomas Dixon Centre – as a centre for culture and community – will impact the Brisbane artistic landscape for years to come." - Li Cunxin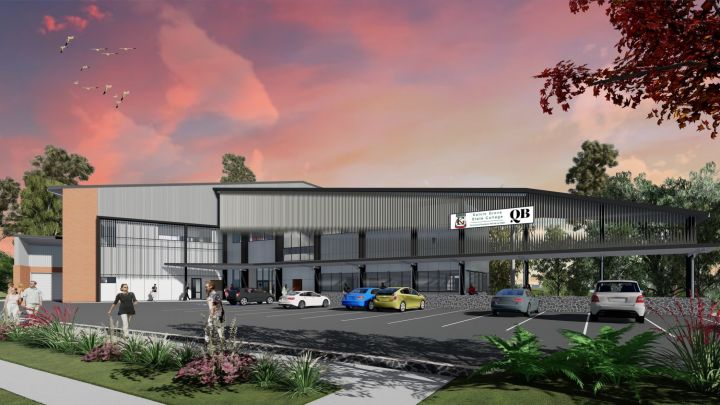 The Queensland Ballet Academy at Kelvin Grove combines world-class dance training and unique educational pathways comparable to the finest international ballet schools.

You can support the Academy and the future generation of artists by assisting with the upkeep and growth of the amazing facilities and wellness programs for dancers, production performances, scholarships and accommodation support.
#10 years of memories
Flick through the archives and enjoy special moments from Li's 10 years at Queensland Ballet, and reflect on the impact he has made.

"I want to expand the Company – both on the business side and the artistic side. During my time I would like to make Queensland Ballet the crown jewel, not only for Queensland but for the nation." - Li Cunxin, 2012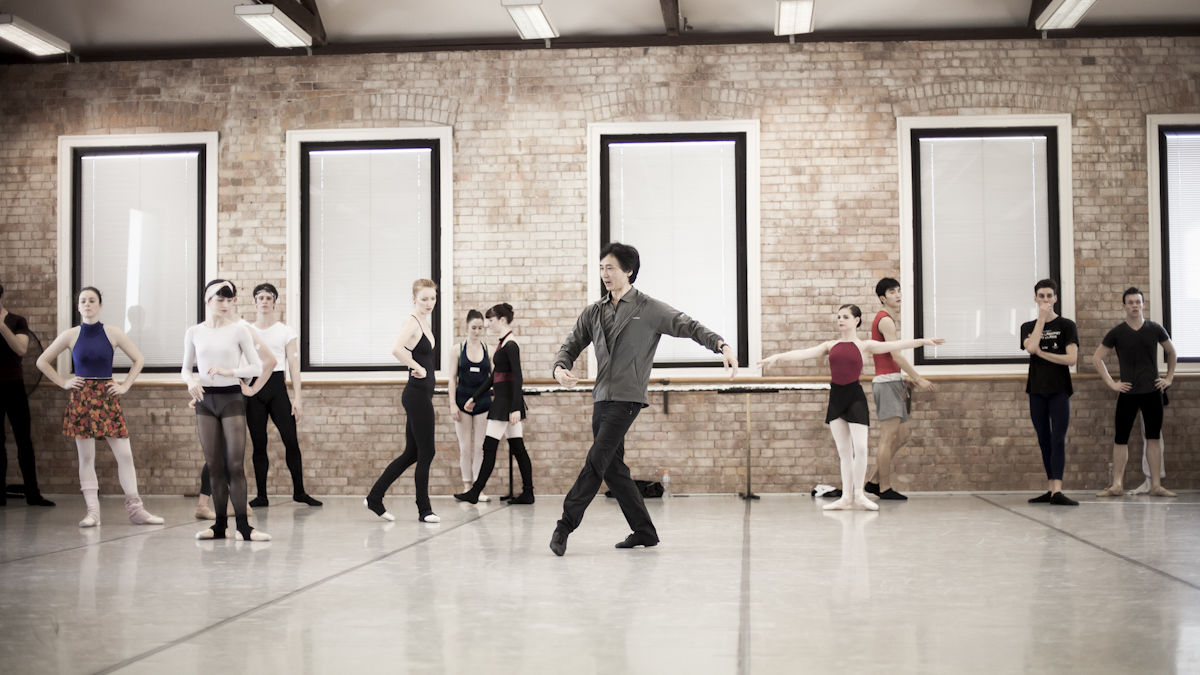 Li Cunxin taking Company Class in 2012. Photography Christian Tiger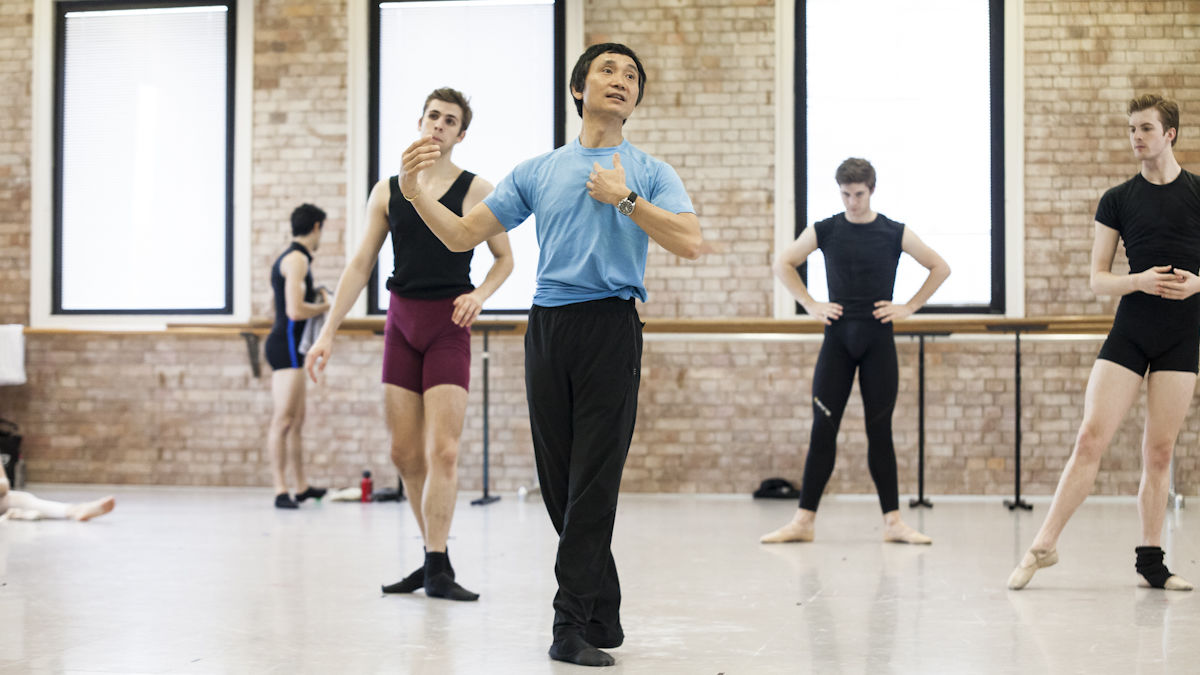 Li Cunxin taking rehearsals for Ben Stevenson's Cinderella in 2013. Photo Christian Tiger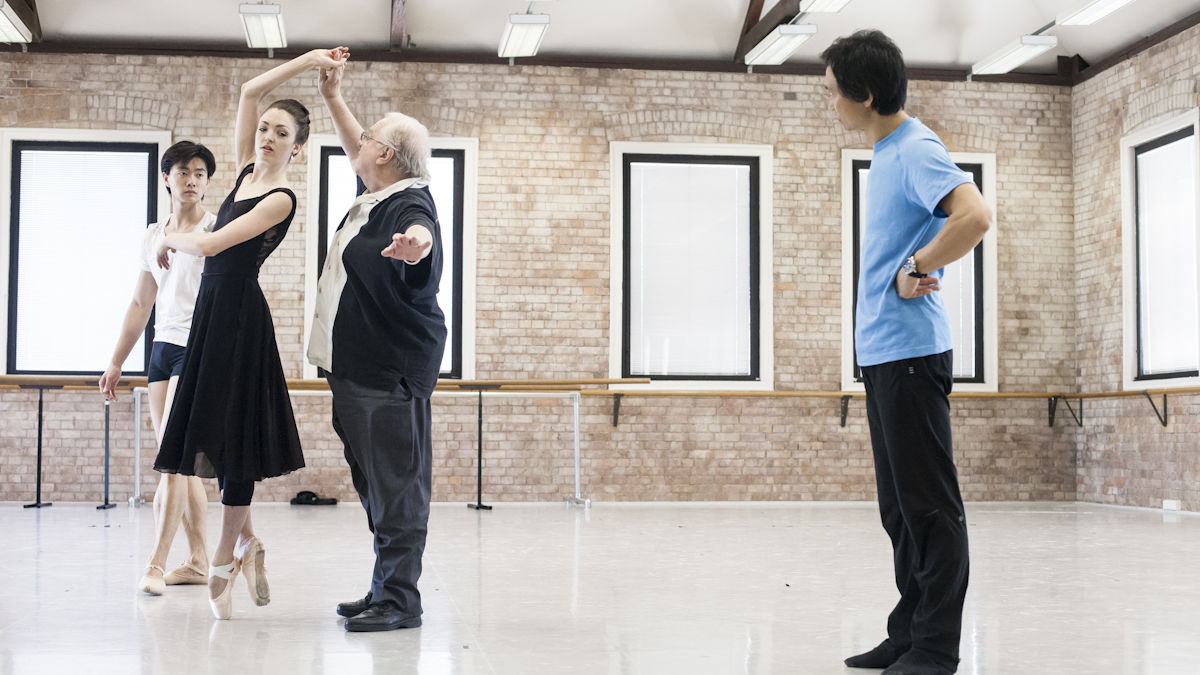 Ben Stevenson and Li Cunxin work with Clare Morehen and Huang Junshaung.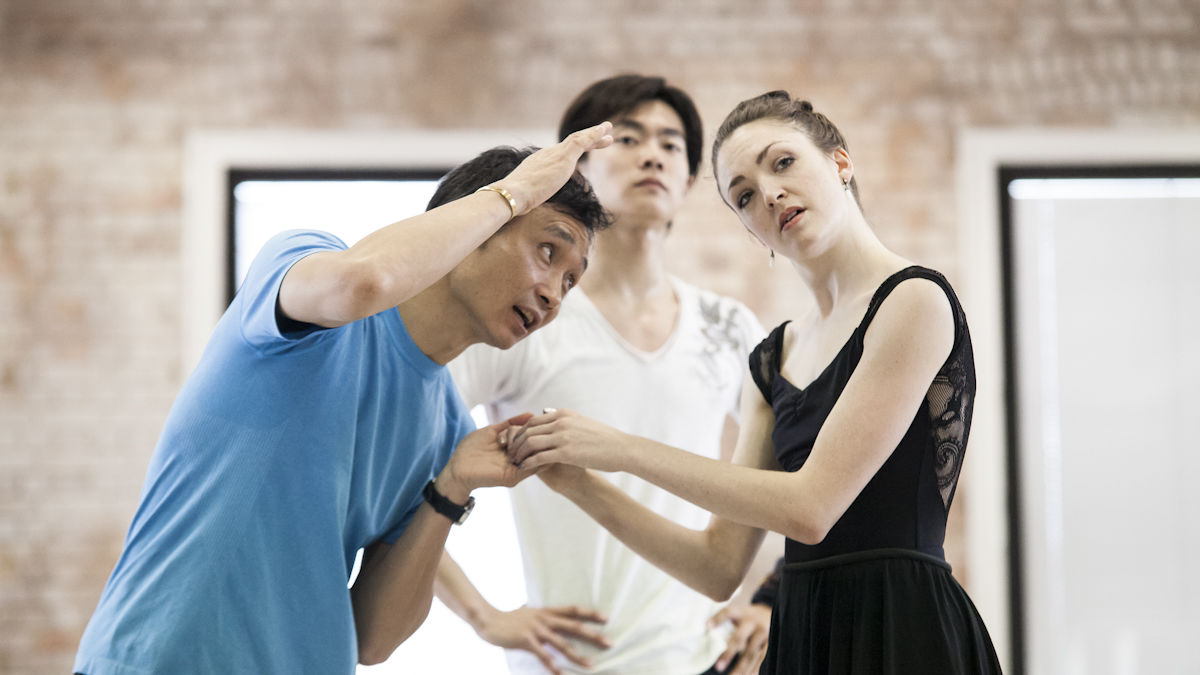 Li Cunxin with Clare Morehen and Huang Jun Shuang in rehearsals for Cinderella in 2013. Photo Christian Tiger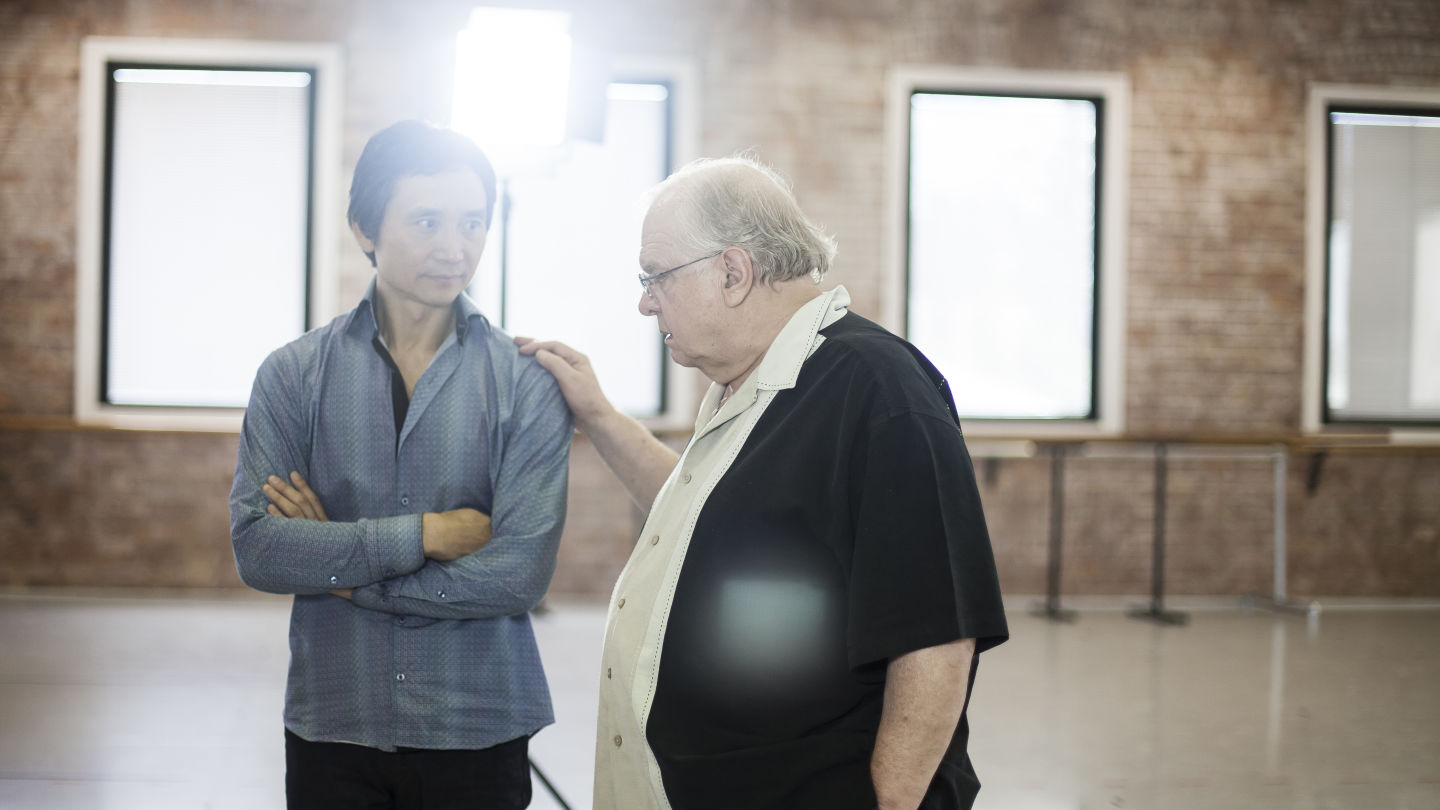 Ben Stevenson and Li Cunxin in studio during Cinderella rehearsals. Photo Christian Tiger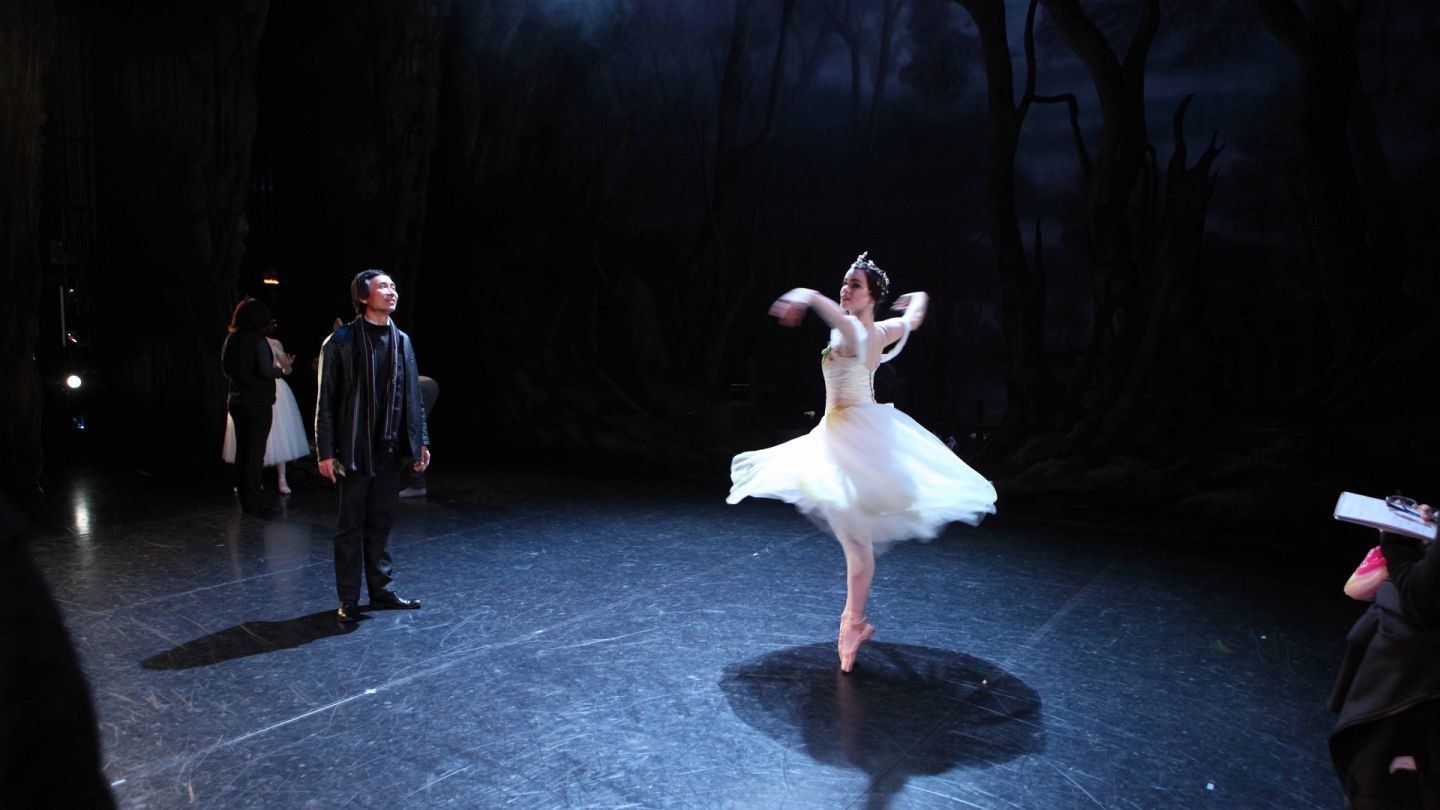 Li Cunxin with Eleanor Thompson on stage at the Empire Theatre in Toowoomba before the curtains goes up on Giselle for the 2013 Regional Tour. Photography David Kelly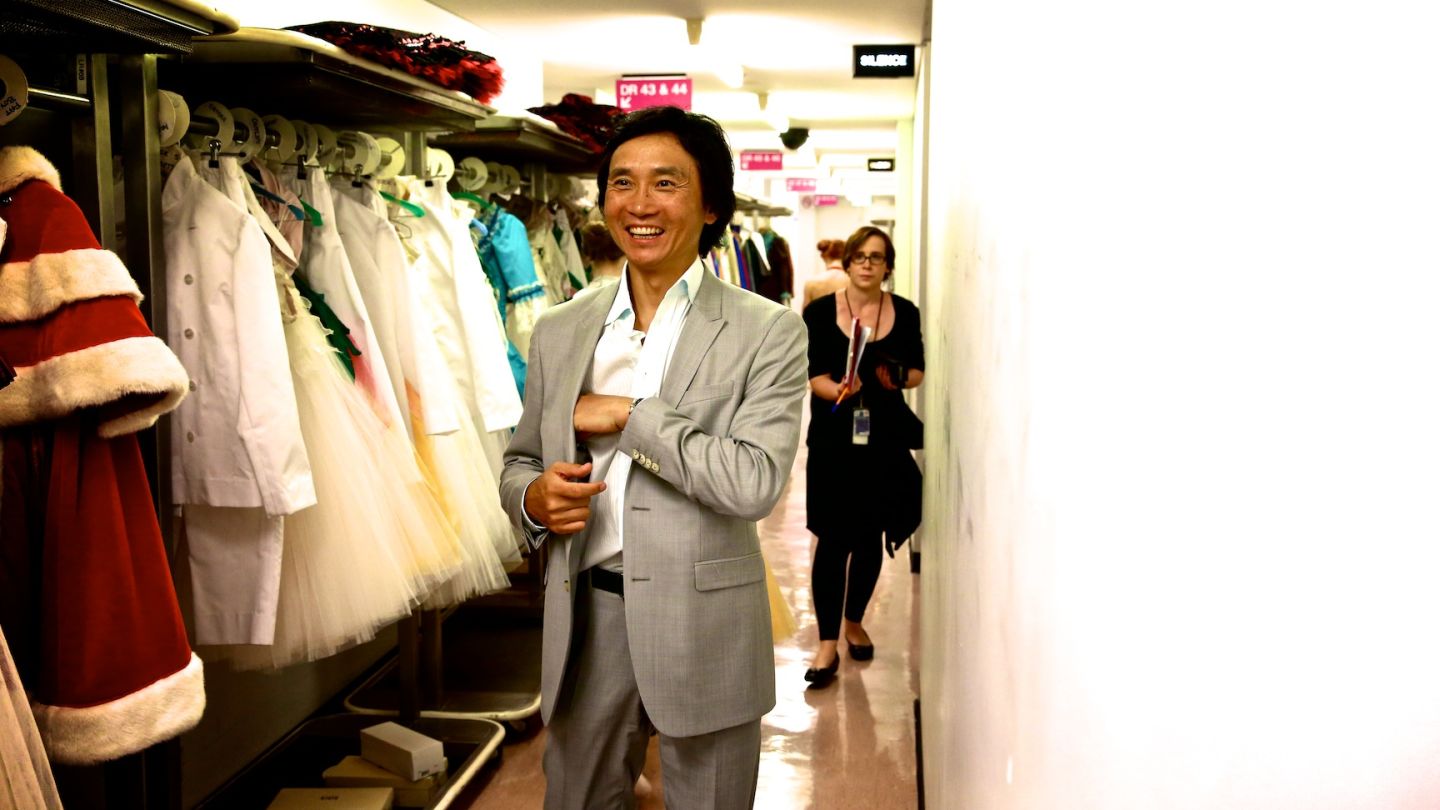 Artistic Director Li Cunxin backstage before the opening of Ben Stevenon's The Nutcracker in 2013. Photography David Kelly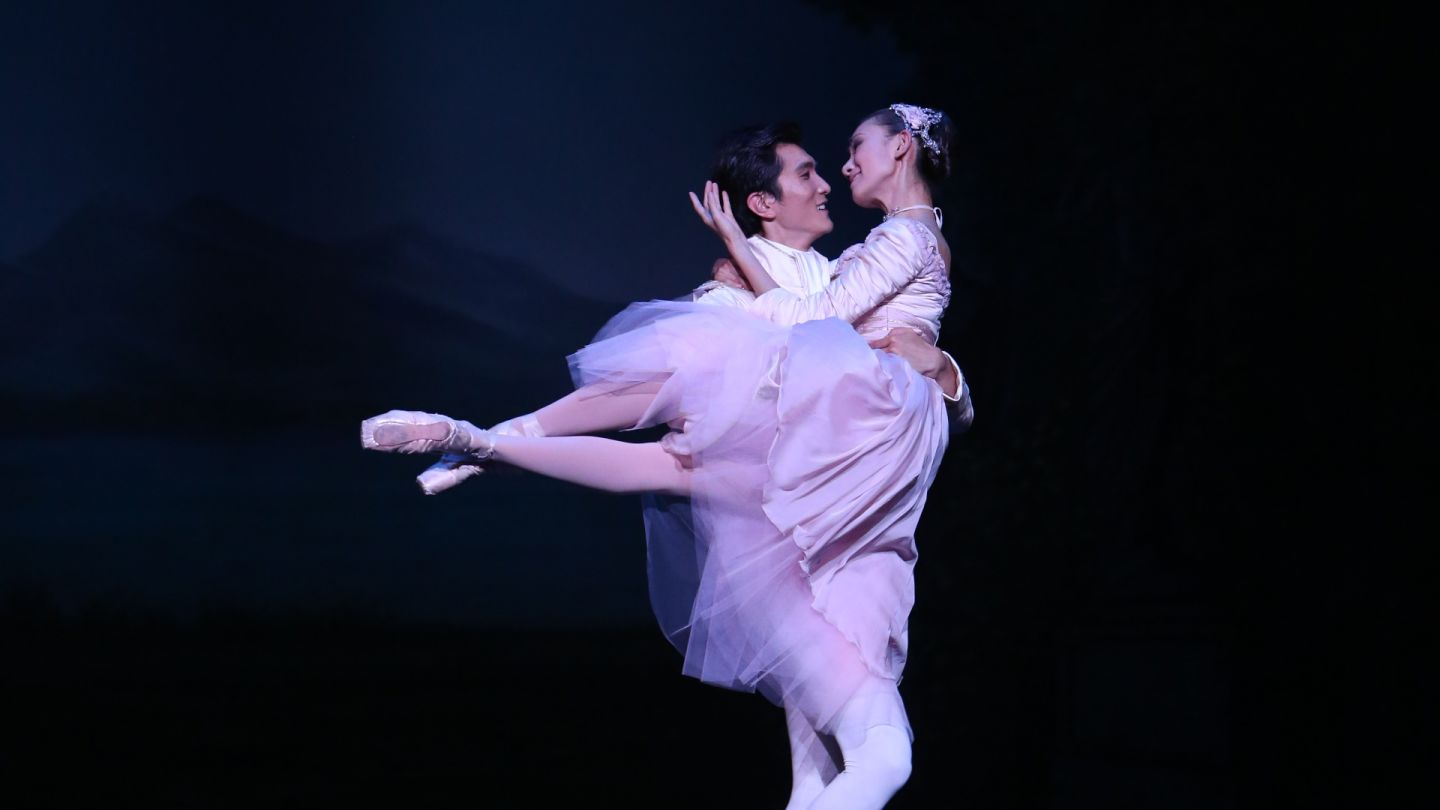 Queensland Ballet Principal Dancers Meng Ningning and Hao Bin perform in Ben Stevenson's Cinderella in 2013 - the first show of Li's season. Photographer David Kelly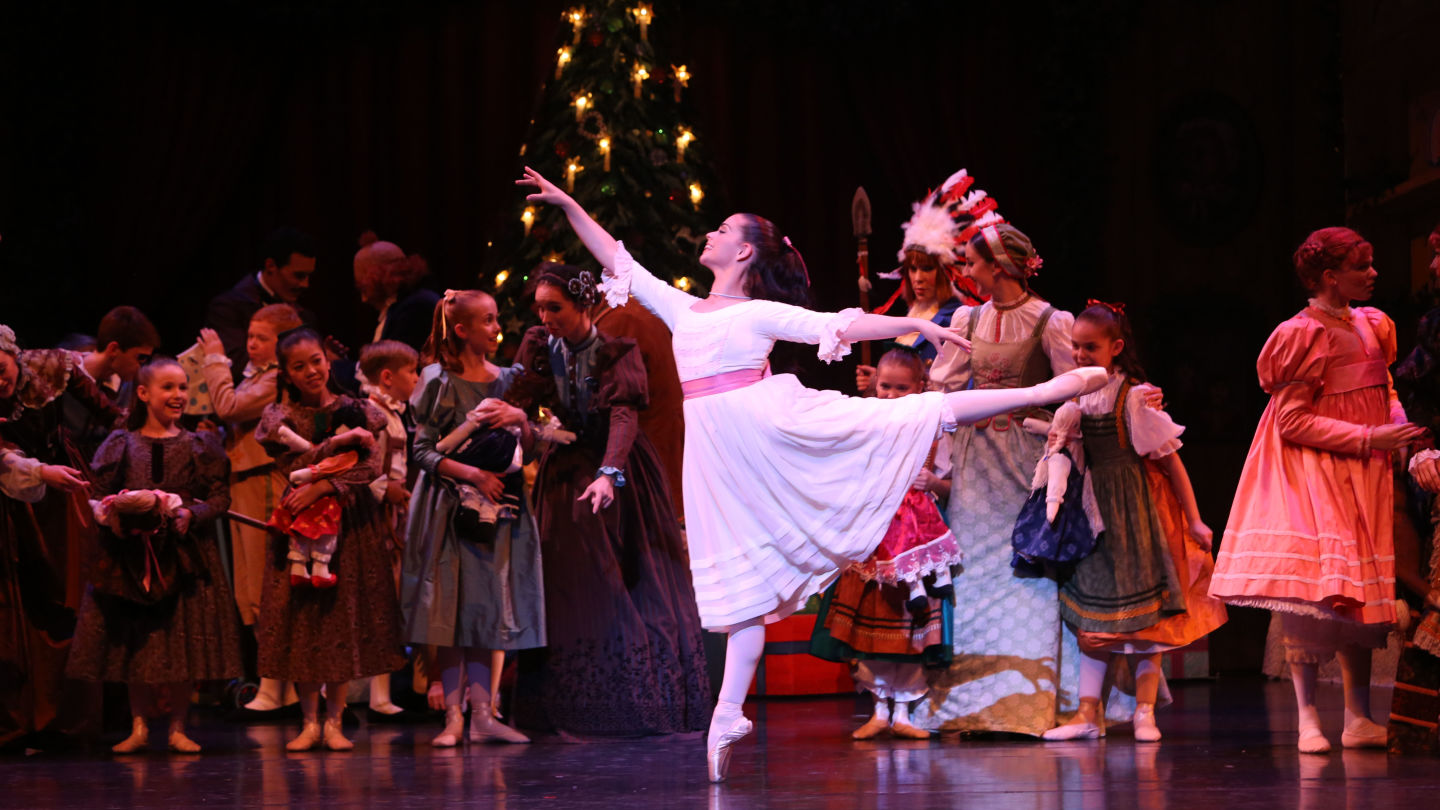 Teri Crilly performs as Clara in the first season of Ben Stevenson's The Nutcracker in 2013. Photo David Kelly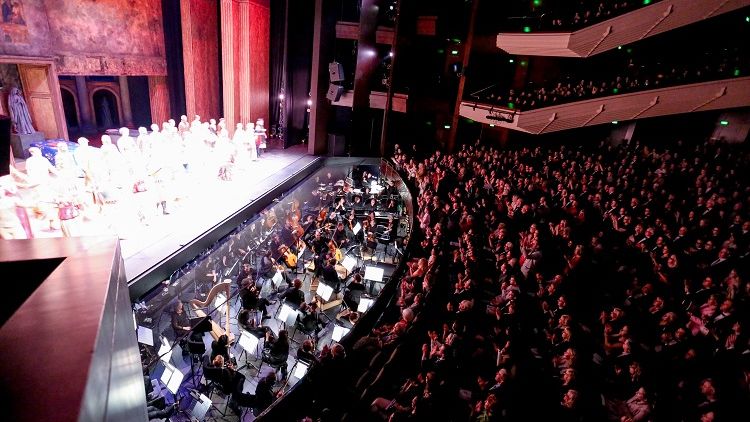 The audience during Queensland Ballet's premiere of Sir Kenneth MacMillan's Romeo & Juliet in 2014 at the Lyric Theatre, QPAC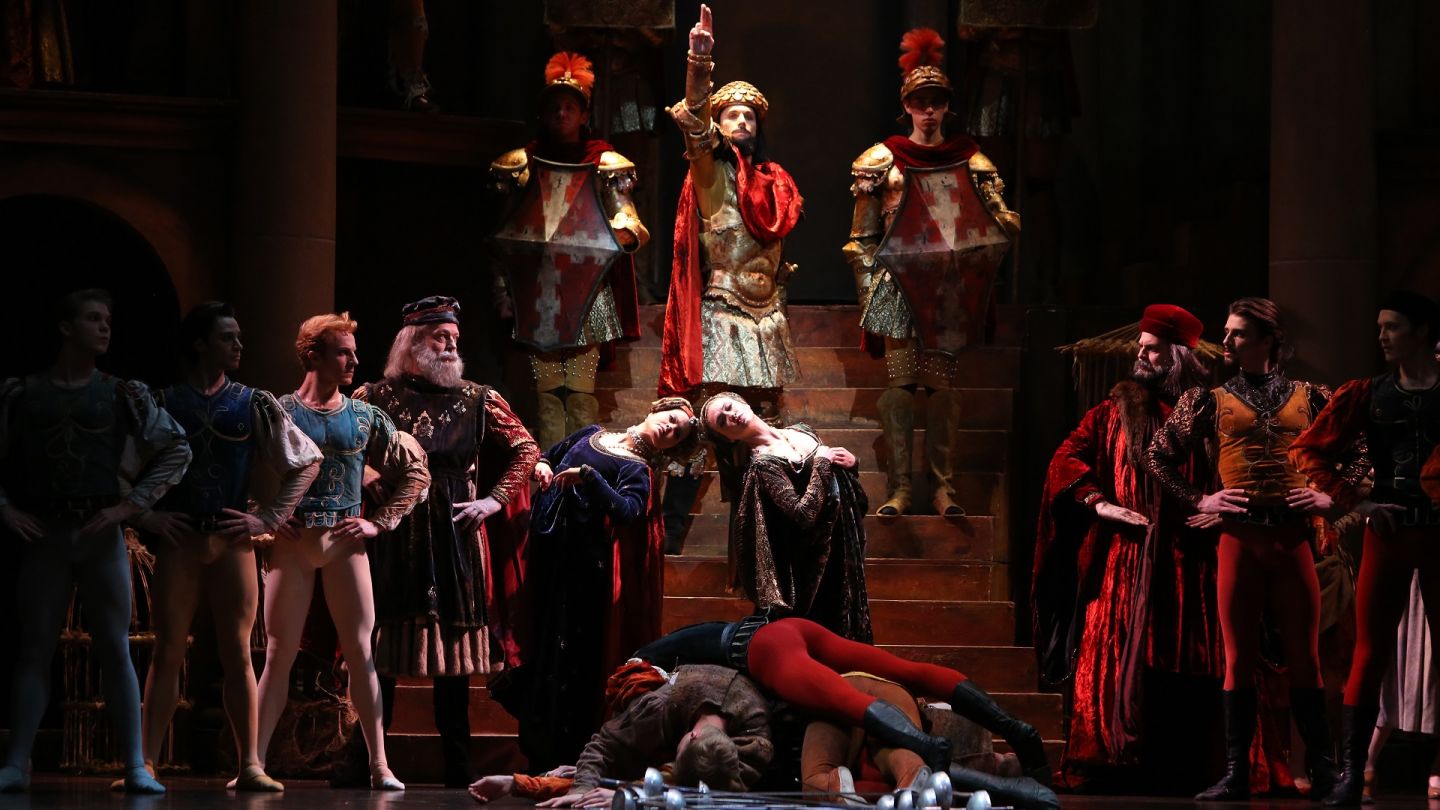 Queensand Ballet - Australian premiere of Sir Kenneth MacMillan's Romeo & Juliet 2014. Photo David Kelly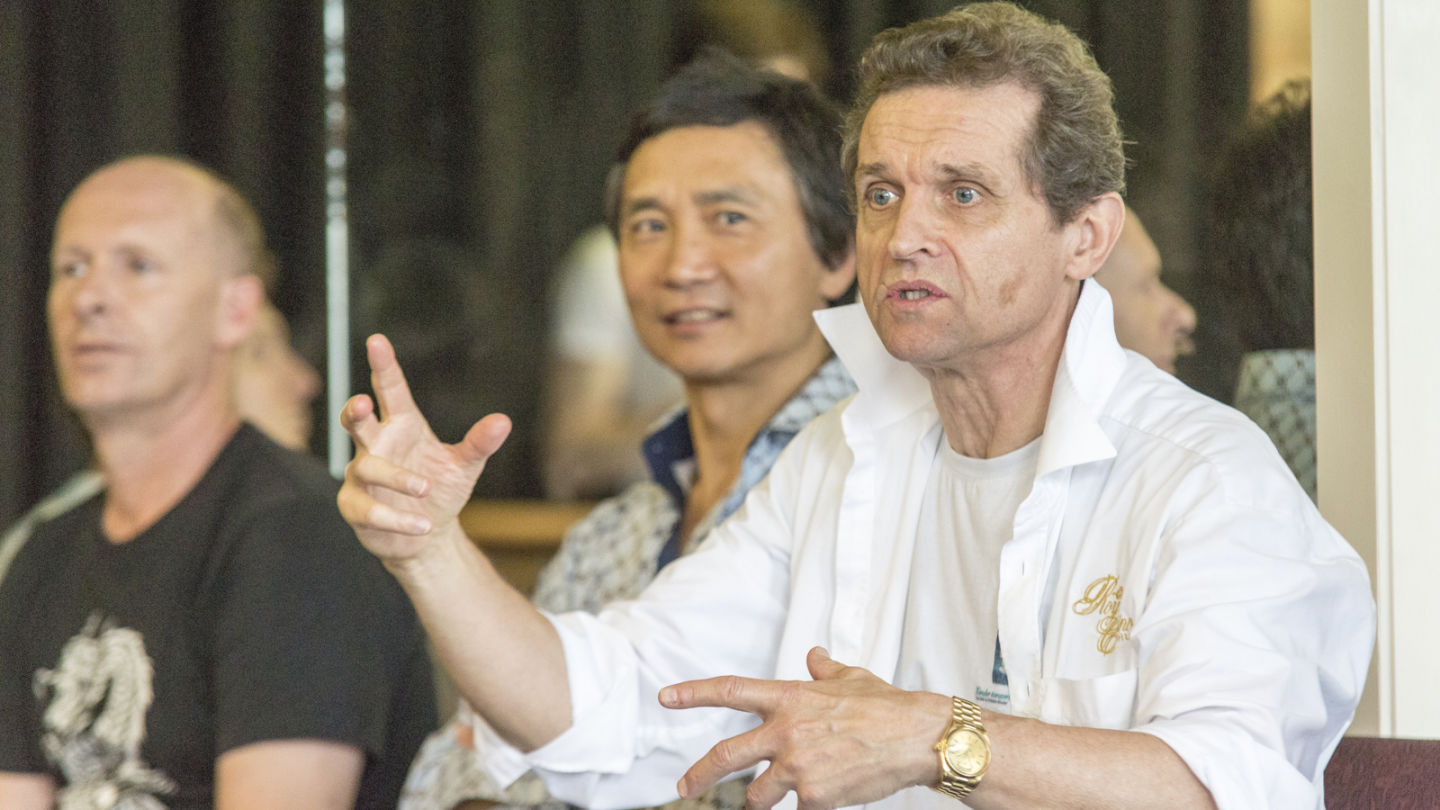 Li Cunxin and Peter Schaufuss in the studio for La Sylphide rehearsals in 2015. Photo by Christian Tiger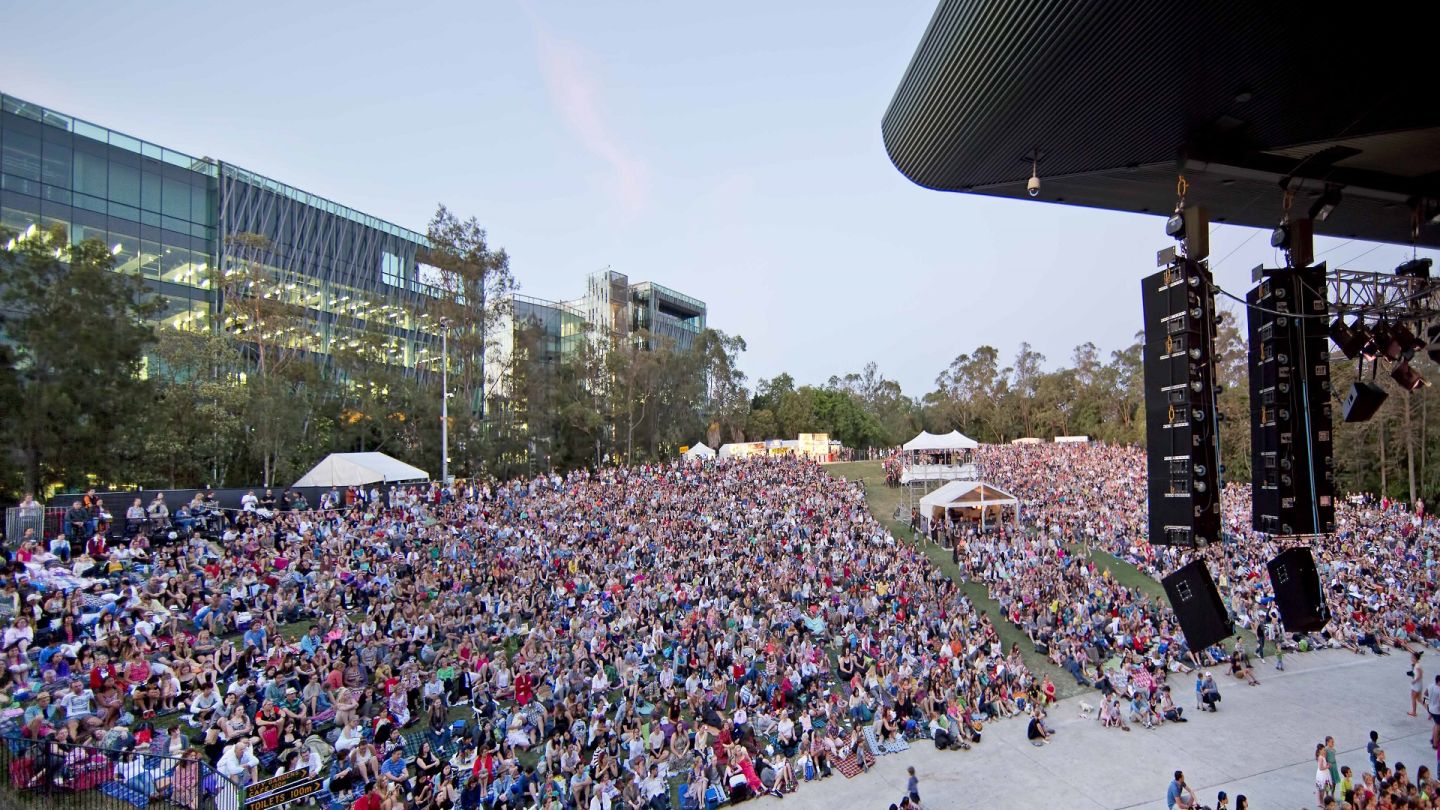 View of packed crowd at the Riverstage in 2014 to view a free performance of Greg Horsman's Coppélia as part of the G20 Cultural Celebrations. Photography Atmosphere Photography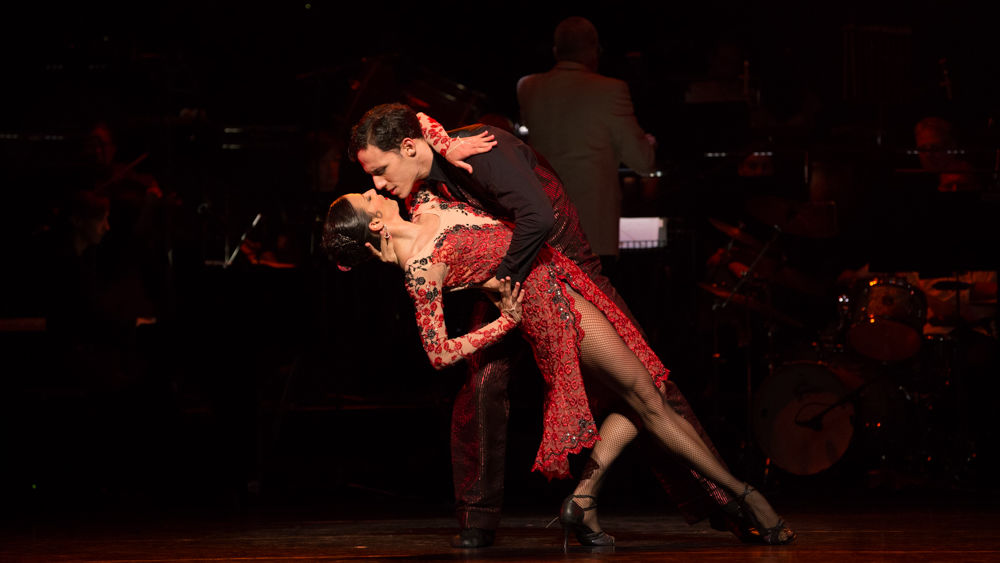 Principal Dancers Yanela Pinera and Camilo Ramos perform in Strictly Gershwin in 2016. Photo David Kelly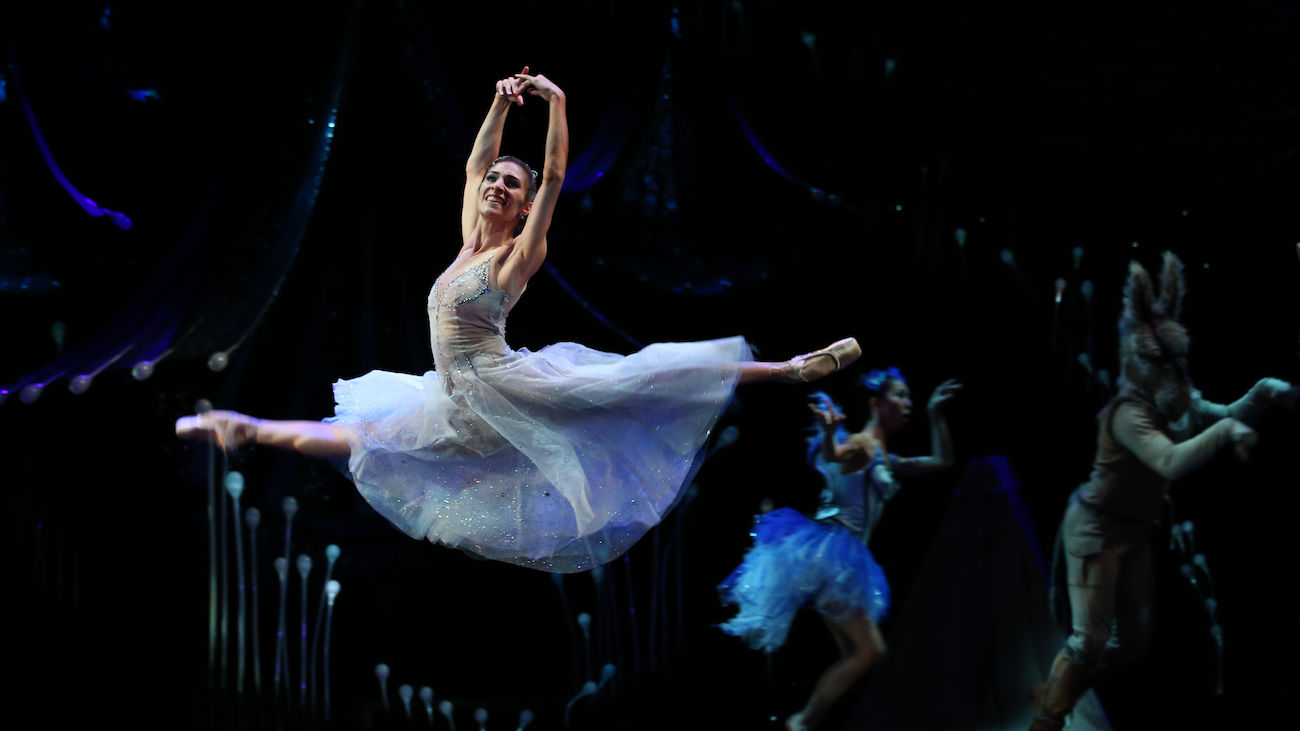 Principal Dancer Laura Hidalgo performs in Liam Scarlett's Midsummer Nights Dream. Photo David Kelly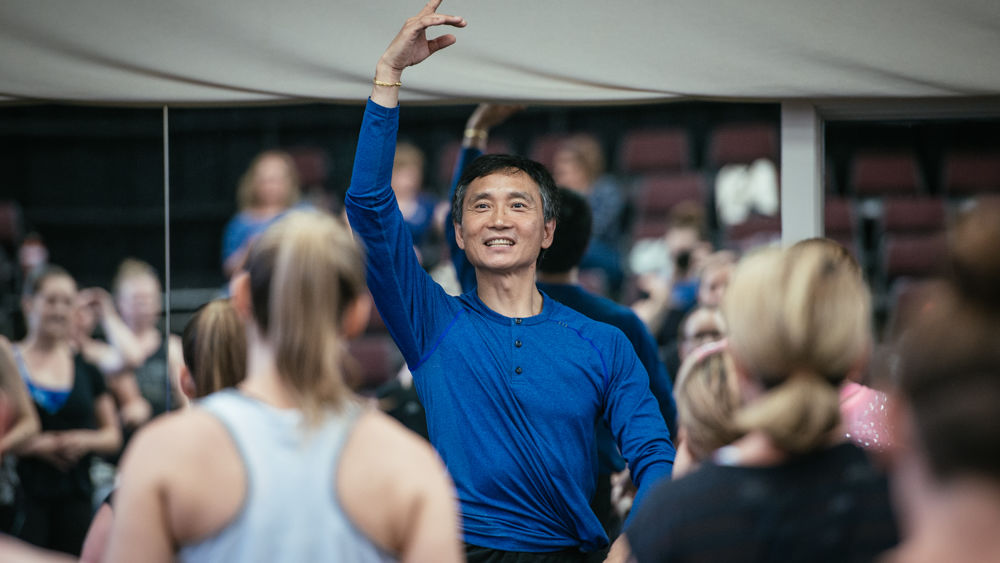 Li taking a member's dance class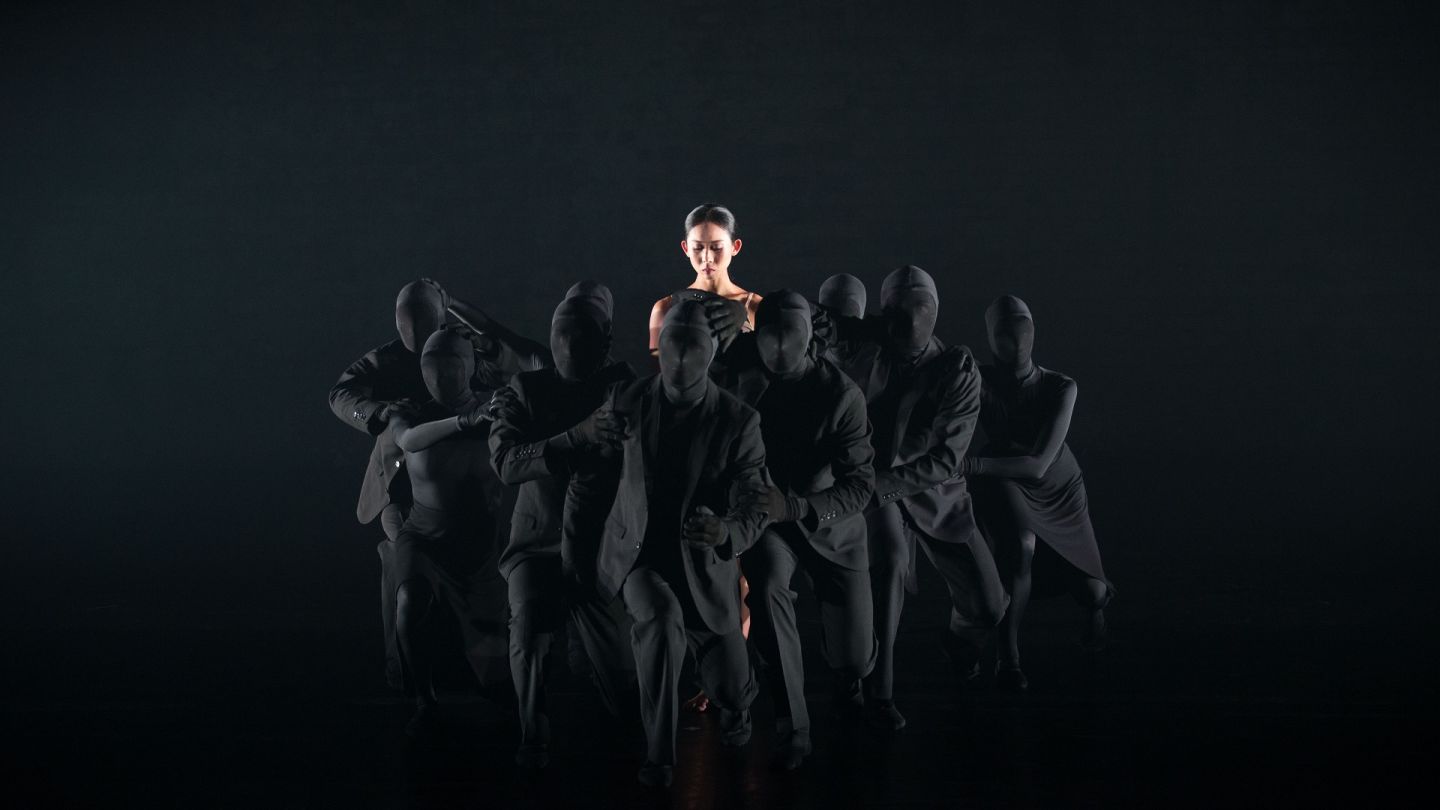 Queensland Ballet dancers perform Jack Lister's Rational Animal in the 2017 season of Bespoke. Photo David Kelly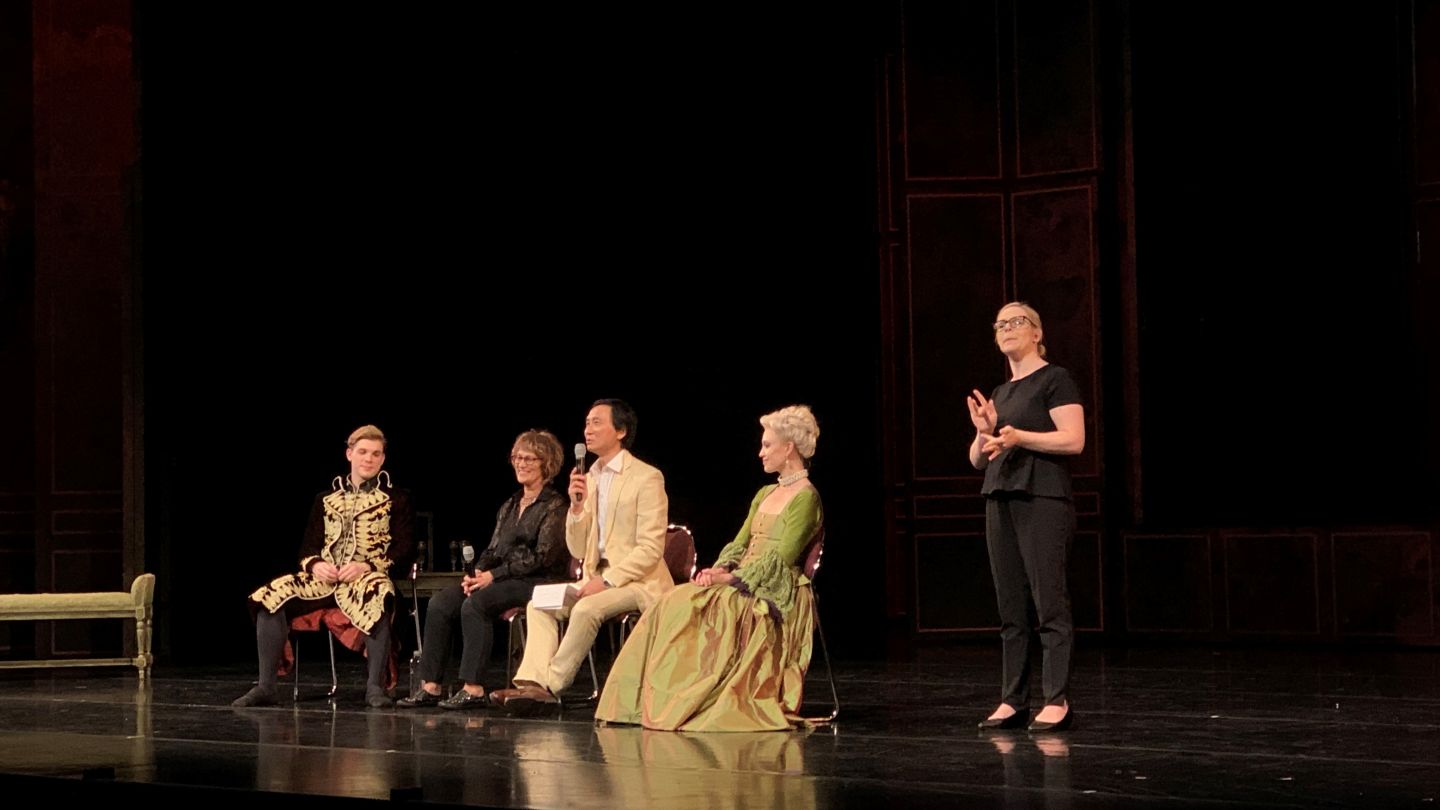 Li on stage for an AUSLAN post performance Q&A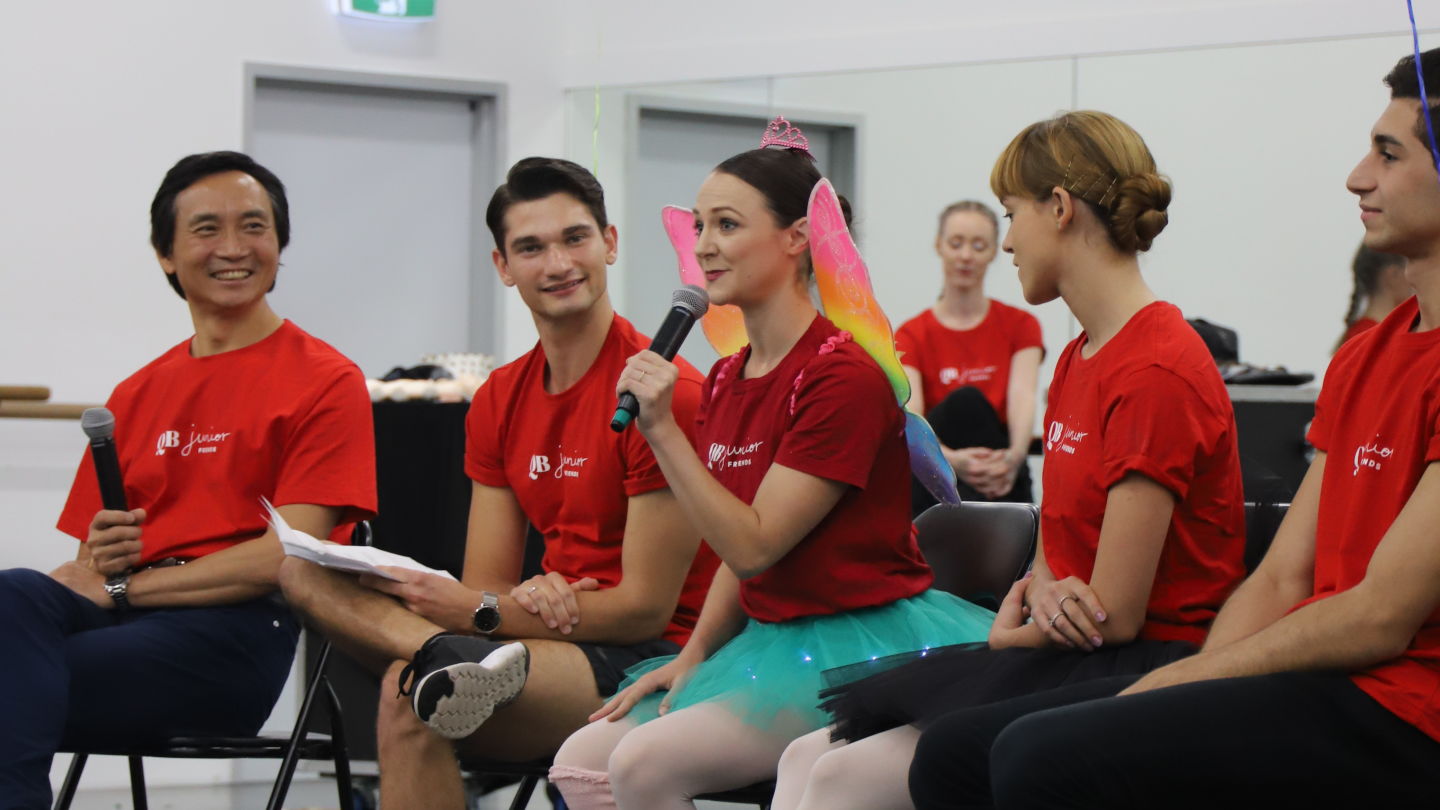 Li with Queensland Ballet teaching Artists at a QB Junior event
"Li has made an immense impact on my career. After training and dancing in the USA for four years Li offered me a job with Queensland Ballet which I was so excited to accept. Since 2015 he has given me the opportunity to perform countless principal roles from world renowned choreographers which has resulted in three promotions. I wouldn't be in the position I am now without Li; for which I'm very grateful."

- Joel Woellner, Principal Artist
"Li is an inspiring, wise and kind leader. It has been a joy and a privilege to work with him in the past and to count him as a friend and mentor. I wish Li and Queensland Ballet a happy tenth anniversary"

- Tamara Rojo, Artistic Director & Lead Principal Dancer, English National Ballet
"When I first met Li at age of 18, he told me he wants to help me grow as a dancer. My journey with him in this art form hasn't stopped since then, and I feel so honoured and grateful to receive his passion at Queensland Ballet."

- Neneka Yoshida, Principal Artist
"I have grown up with Queensland Ballet since I was 12 years old, through the Academy, Pre-Professional Program and now Company. Li has given me the chance to fulfil my dream of being a professional dancer while being a part of this amazing company. I get to do what I love every day, and that is something I will always honour and cherish."

- Shaun Curtis, Company Artist
"Li's influence on my career has been multitudinous over 25-plus years. In 1996, it was me as the young dancer aspiring to jump as high and turn as many times as Li. Then, being inspired by Li the former dancer, who successfully transitioned into stockbroking, public speaking and writing. And finally, Li as the director, who drew me back to Australia, and entrusted me first as a Principal, and now as Ballet Master of Queensland Ballet. A heartfelt thanks for your belief, inspiration and mentorship!"

- Matthew Lawrence, Ballet Master
"Li has always been an inspiration to us in the Ballet world. His dedication and vigilance towards this art form has encouraged and motivated us as a Ballet dancer and we are sure his artistry and professionalism will continue to make a positive impact in the future generations to come."

- Ningning Meng & Haobin, Former Principal Artists
"I'll be forever thankful for Li's recruitment of me into QB at the beginning of my career. It has brought me to a place I never thought was possible and it changed my direction for the better.

He has facilitated me with the most fulfilling opportunities to continue developing into the artist I always aspired to be, bringing some of my lifelong dreams of dancing to reality and continuing to provide me with work that inspires."

- Mia Heathcote, Senior Soloist
"Li has had such an immense impact on my career as a dancer. Through nurturing my passion and inspiring growth, he has gifted me opportunities to perform and immerse myself in dream roles and will forever be grateful for that."

- Chiara Gonzalez, First Company Artist
"He takes class once a week no matter how busy he is. I'm so impressed by his passion in ballet especially in class. He brings energy and gives a lot of wisdom. He always says 'We all need passion and dedication', and He always shows that action through him."

- Kohei Iwamoto, Senior Soloist
"I have been under Li's incredible directorship since joining Queensland Ballet as a Pre-Professional student. Li gave me the invaluable opportunity to dig my teeth into principal roles at a very young age which has been integral in developing my career and strength as an artist."

- Georgia Swan, Soloist
"When I first joined QB, I could not have expected to have been able to explore so much of my creativity so soon. What started as a small platform to try my hand at choreography has since afforded me so many fulfilling creative exchanges, alongside incredible artists and collaborators from different walks of life and corners of the globe. I will forever be grateful to Li for allowing me that first opportunity to scratch a creative itch and opening the doors to a world which I have long admired."

- Jack Lister, Associate Choreographer
"Li is the kind of director you want to be around with. He Always make you feel good. People forget what you say, what you do, but they never forget the way you make them. He will always have my respect and admiration. Many Congratulations!!"

- Carlos Acosta, Director of Birmingham Royal Ballet