---
QB Mini membership
Step in to the wonderful world of ballet!
QB Mini is a membership program for 5 year olds that, and is the perfect stepping stone for graduates of the QB Petit Pointer Level 3 course. A QB Mini membership provides the opportunity to participate in four special ballet events throughout the year and access to ballet benefits whilst discovering the wonderful world of ballet.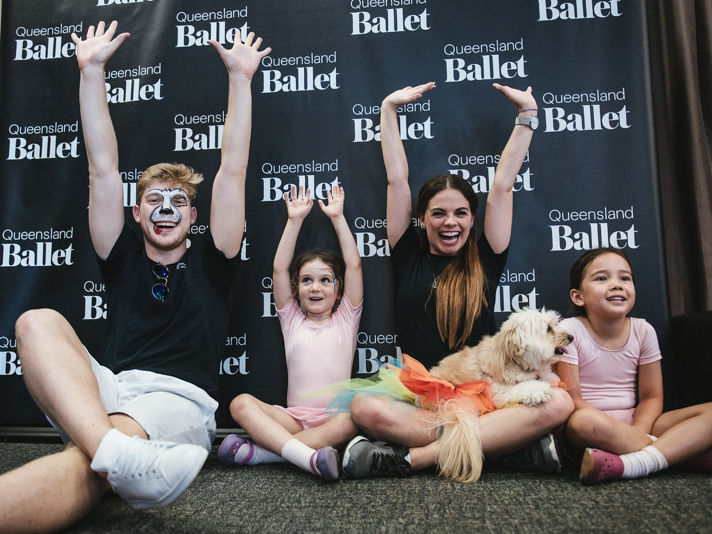 #Why join
QB Mini is all about having fun and making friends, and a great stepping stone for new ballet dancers and graduates of the Queensland Ballet Petit Pointers ballet course.
---
Welcome pack
Receive a welcome pack when you become a member, including a limited edition t-shirt, large poster calendar and a special gift.
Four exclusive ballet, barre and repertoire events throughout the year. Meet other dancers and parents and be immersed in the world of ballet.
Member offers
Receive member only prices for other Queensland Ballet events, performances and workshops.
Kids activities
Access to ballet activities to enhance creativity and have fun! Activities are also included as part of ballet events, and online.
Cost: $45
Valid for 12 months from the purchase date

Membership includes access to all QB Mini member benefits.
Get moving and learn something new with Queensland Ballet's ballet, dance, pilates and movement classes. Designed for all ages and ability levels.
View the range of Queensland Ballet events and workshops throughout the year. From learning, experiencing and doing - there's something for everyone!
Immerse yourself in unique ballet experiences - bringing you closer to the magic! We offer group, school and individual experiences.