---
Every step a welcoming story
School, regional, community and professional development programs to provide life-long learning experiences and access to ballet for everyone
Queensland Ballet is dedicated to sharing our love of dance with as many people as possible. We do this through an exciting program of performances, dance workshops, training programs, public talks, industry experiences, online resources and more.
Dance can inspire a variety of physical, social and creative benefits when it's integrated into a healthy lifestyle or is part of a student's education.
From in-school and virtual dance workshops, to classroom teaching resources and school performance matinees. Discover how you can get your classroom involved with dance.
We endeavour to share the magic of ballet with those outside of Brisbane with our regional programs. Bringing ballet performances, school and community workshops to your community
For those wanting to get closer to the magic of ballet. We offer a range of member benefits and events for all ages.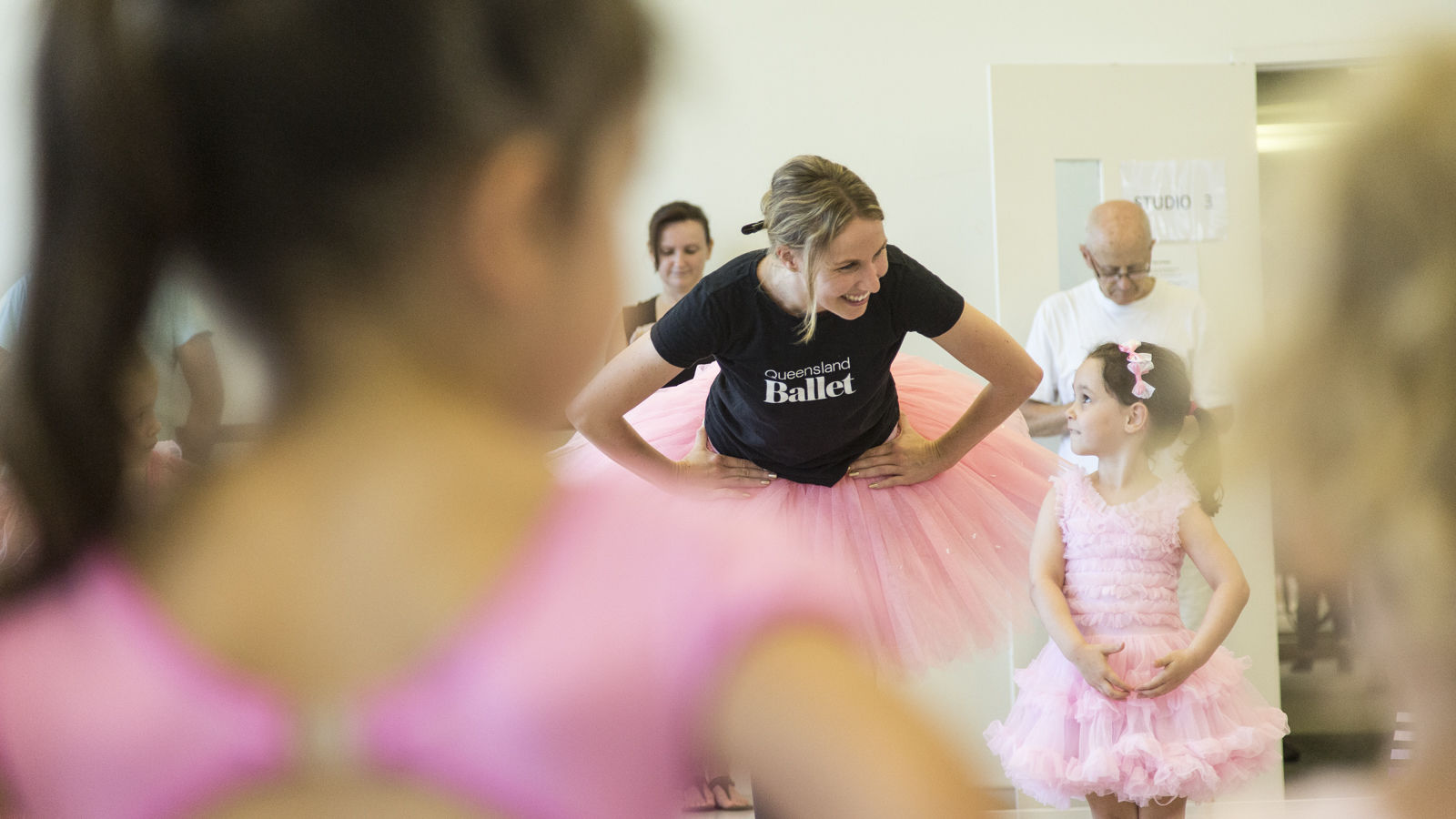 Become an Queensland Ballet endorsed dance teacher with our dance teacher training programs.
We offer a range of accessible performances throughout the year, as part of our current season program.
We are always looking to partner with other not-for-profits who share our vision and passion for the arts in Queensland. Learn more about how not-for-profits can connect with us.
We believe in the power of dance to impact more lives mentally and physically, which is why we partner with health and research organisations to deliver dance programs to more communities every day.
Join the Queensland Ballet community by becoming a member - memberships are tailored to young people and adults, and include a range of benefits that can be accessed throughout the year.
View the range of Queensland Ballet events and workshops throughout the year. From learning, experiencing and doing - there's something for everyone!
Get moving and learn something new with Queensland Ballet's ballet, dance, Pilates and movement classes. Designed for all ages and ability levels.